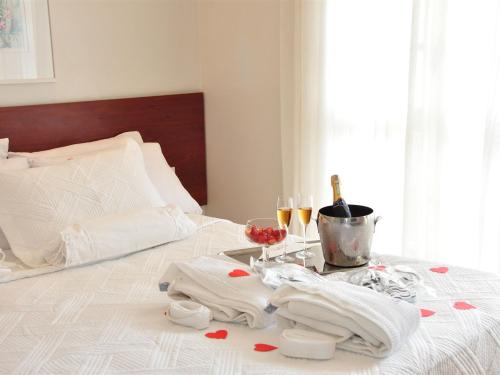 The Hotel Rio Lancaster offers packages to make the wedding night of any couple unforgettable, with exuberant views of Copacabana Beach, in the heart of Rio de Janeiro!
The decoration of the rooms is made especially for the occasion and, coupled with the romantic climate of Copacabana, will make this night more special and unforgettable.
For added convenience, breakfast can be served in the apartment.
That way, in order to match the taste of each of our fiancés, we offer three packages for the wedding night, each with its charm and charm. Are they:
GOLD PACKAGE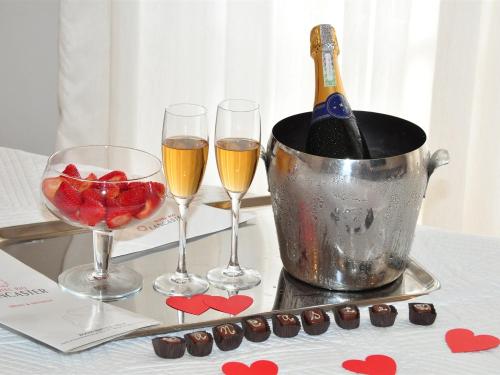 01 Daily for Couple in Luxury Apartment;
Differential Layout;
Decoration with Petals;
Sparkling wine;
Chocolates;
Fruit Dish;
Kit Amenities with Oil, Moisturizer and Liquid Soap;
Slippers for the couple;
Breakfast Served in the Apartment;
Lunch for the couple including 01 type of drink (juice or water or soda);
Early check-in at 09:00 (subject to availability);
Late check-out until 15:00;
Value: R $ 950.00 + 5% of ISS
SILVER PACKAGE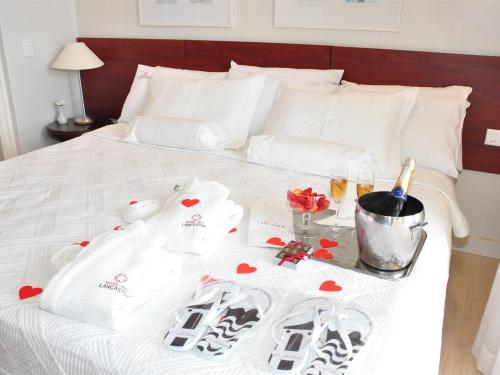 01 Daily for Couple in Luxury Apartment;
Differential Layout;
Decoration with Petals;
Sparkling wine;
Chocolates;
Kit Amenities with Oil, Moisturizer and Liquid Soap;
Breakfast Served in the Apartment;
Early check-in at 09:00 (subject to availability);
Late check-out until 15:00;
Value: R $ 690.00 + 5% of ISS
BRONZE PACKAGE
01 Daily for Couple in Standard Apartment;
Differential Layout;
Decoration with Petals;
Sparkling wine;
Chocolates;
Breakfast Served in the Apartment;
Early check-in at 09:00 (subject to availability);
Late check-out until 15:00;
Value: R $ 550.00 + 5% of ISS